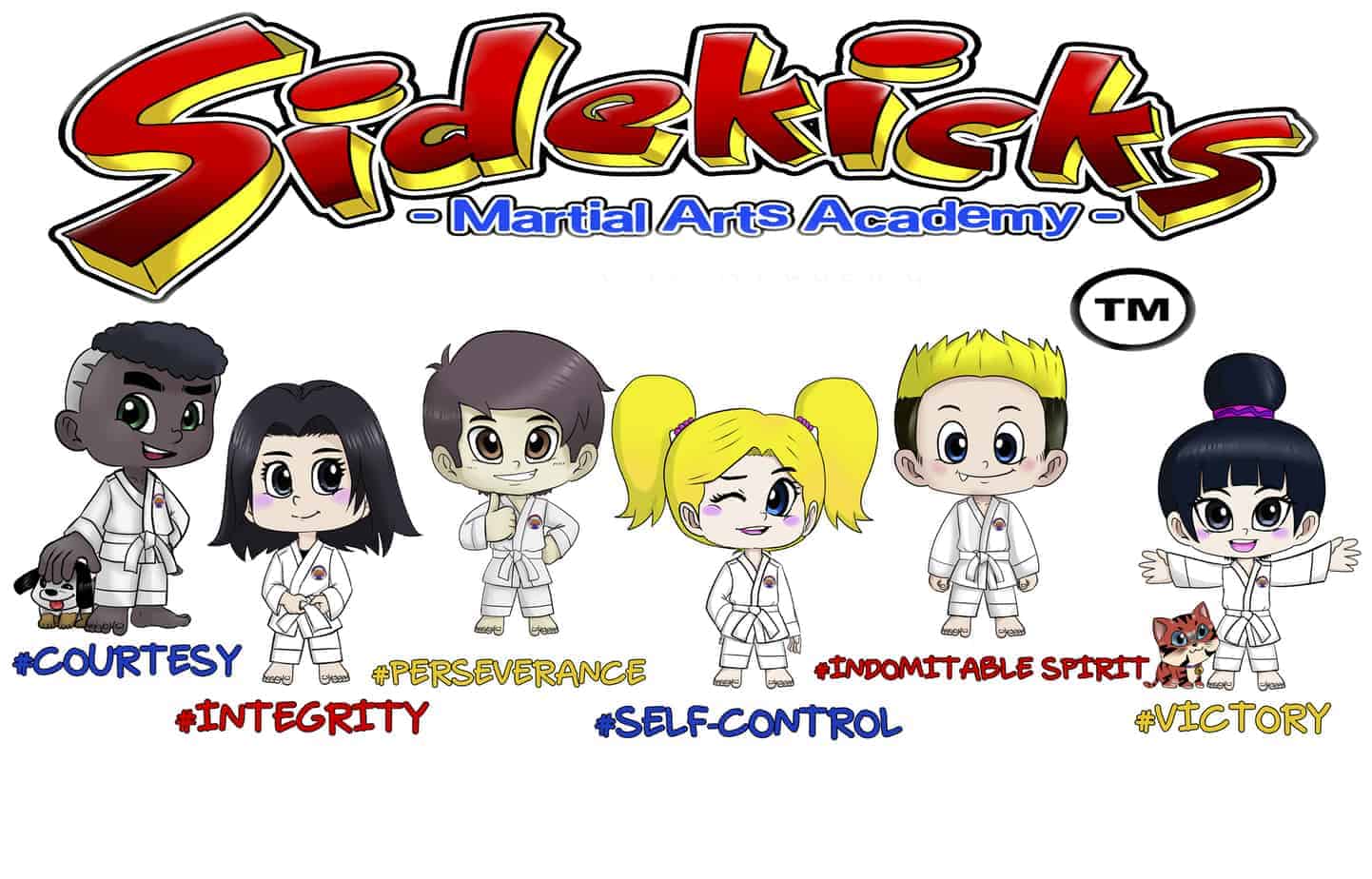 Sidekicks Founder Grandmaster Orange GMO
GMO is not your typical Grandmaster.
Humble yes.
Non-assuming yes.
Packs a punch.
Oh boy…
You will find him at the martial arts studio from 4:00 pm – 9:00 pm every Monday through  Friday.
As he has done for years, 35 years to be exact.
Classes taught: 41,000 and counting.
Belt promotions awarded: 24,150.
Think GMO knows a thing or two about raising kids?
Ask any parent who's brought their kids to his school They will tell you things like,
"Grandmaster Orange is a pillar of the community," and
"He's become the elder that people look up to and ask for guidance."
From the vagrants in the parking lot to the locals at the supermarket next door,Grandmaster Orange is constantly being asked for his advice and giving guidance.He's become a custodian of the community and a steward of the shopping center.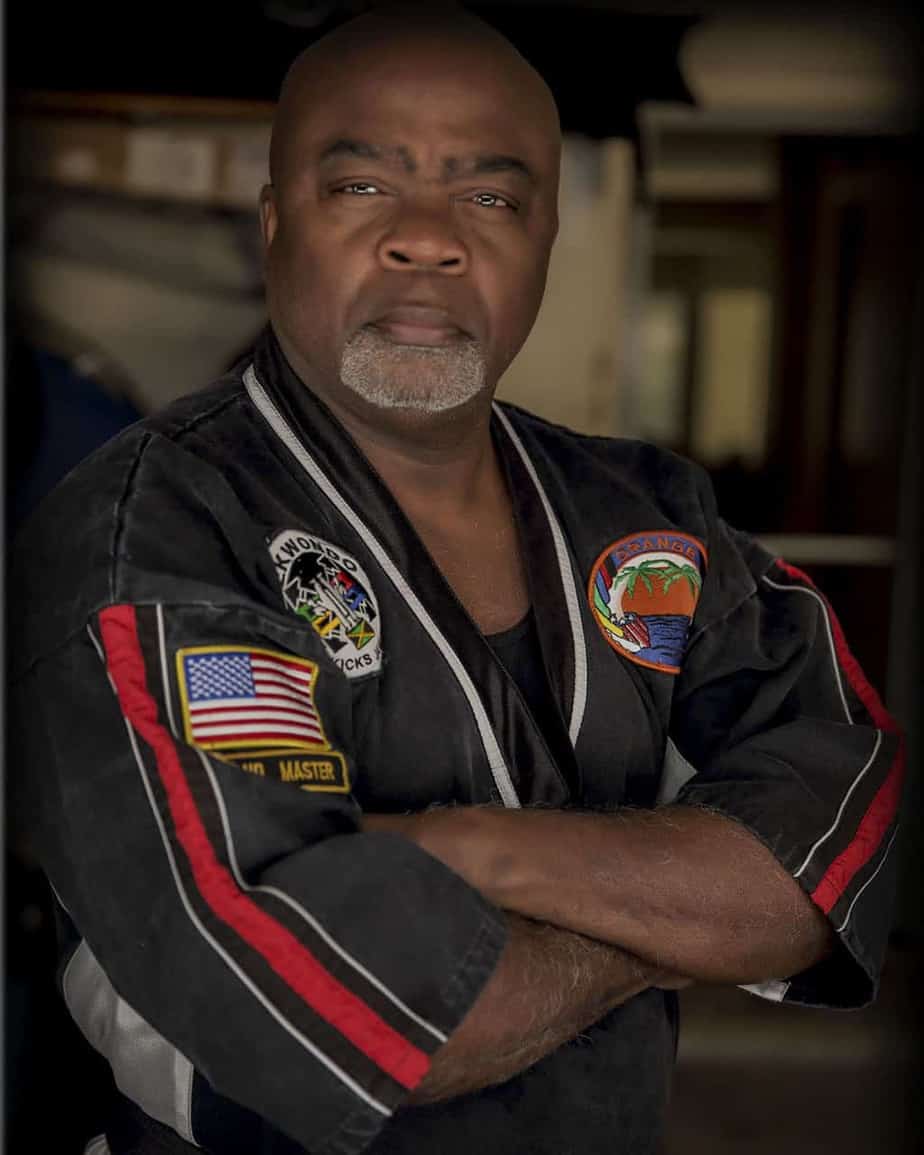 Sidekicks Founder Grandmaster Orange GMO
Sidekicks Founder Grandmaster Orange now has martial arts students numbering in the thousands, over the three decades that he's held Sidekicks martial arts studio at 2939 Alta View Drive in San Diego, California.
Now he has second generation students taking their lessons from him.Well, learning their lessons from him.
Grandmaster O still gets students checking back in with him.Telling new stories about having their own kids now.And wanting to take them to a teacher like him.If that's not a first rate testimonial.
He delivers lessons in each class about life.Tough lessons. They talk about things that are happening in the news, on the streets, in families…
If a kid screws up in school, or at home,GMO hears about it,And they talk about it in class.It becomes a teaching moment.And family is important.Really important.This guy knows about families.He's learned a thing or two growing up.In fact, odds were completely against Sidekicks Founder Maurice Orange ever making anything from his life.Coming from utter poverty in a broken family of 9 kids.Having to get their shoes from a junkyard.And sharing a bed with five brothers.Maurice learned a lot about what doesn't work.And he's not one to hold back about that.
From the day he started martial arts training at nine years old, Back in 1964, he's been on the road to his destiny.
Talk about commitment, this guys relentless.One thing his mom did for him to change the course of his life,Was enroll him in karate classes.He was not always a strong guy."Heck no.  In elementary school, girls would walk up to me and punch me."He did not always want to go to martial arts class.
In fact, GMO often recites his famous "Get in the Car Story".
GMO's Famous "Get in the Car" Story
Now he's changing the lives of thousands of students.
Does it affect him?  Just part of the job.
Every day Sidekicks Founder Grandmaster Orange puts on his martial arts uniform and heads out the door to get in the car.Just like it's the first day.Soon as he puts his key in the door to open the martial arts studio,and turns on the lights,That's when magic starts to happen.
Students recite the Sidekicks Student Oath, as parents and grandparents sit in the audience.
Oh, and grandparents!That's a teaching moment too.Sidekicks Founder Grandmaster Orange GMO has been known to honor the grandparents in Sidekicks community,with flowers and recognition, for all the students to see How important it is to respect their elders.
Moms come to him with their struggles about upbringing the kids.Locals in the center ask his thoughts on social security.
(Which he is not planning on tapping into any time soon.)Parents and former students approach him in the supermarket next door,giving accolades for his teachings. Veteran students contact him on Facebook pleasantly surprised that he is still teaching martial arts.
Speaking of veterans, Sidekicks Founder Grandmaster Orange GMO is a vet himself. Yep. Five years in the US Navy.
Visit Sidekicks Veteran Owned Business Site Profile Link Back to Taekwondo. Which is what Sidekicks Founder Grandmaster Orange GMO teaches.When he's not instilling life wisdom into the little tykes,Or having his instructional team at the helm,He's busy turning whiney five year old white belts Gradually and progressively into confident and considerate black belts. More and more second generation students go through belt testings at Sidekicks Martial Arts Studio Year after year.
That tells ya something. About integrity. Discipline. Respect. Courtesy. Indomitable spirit. And self control. Add victory to that.
Kudos to you, Grandmaster Orange.  Humble GMO.