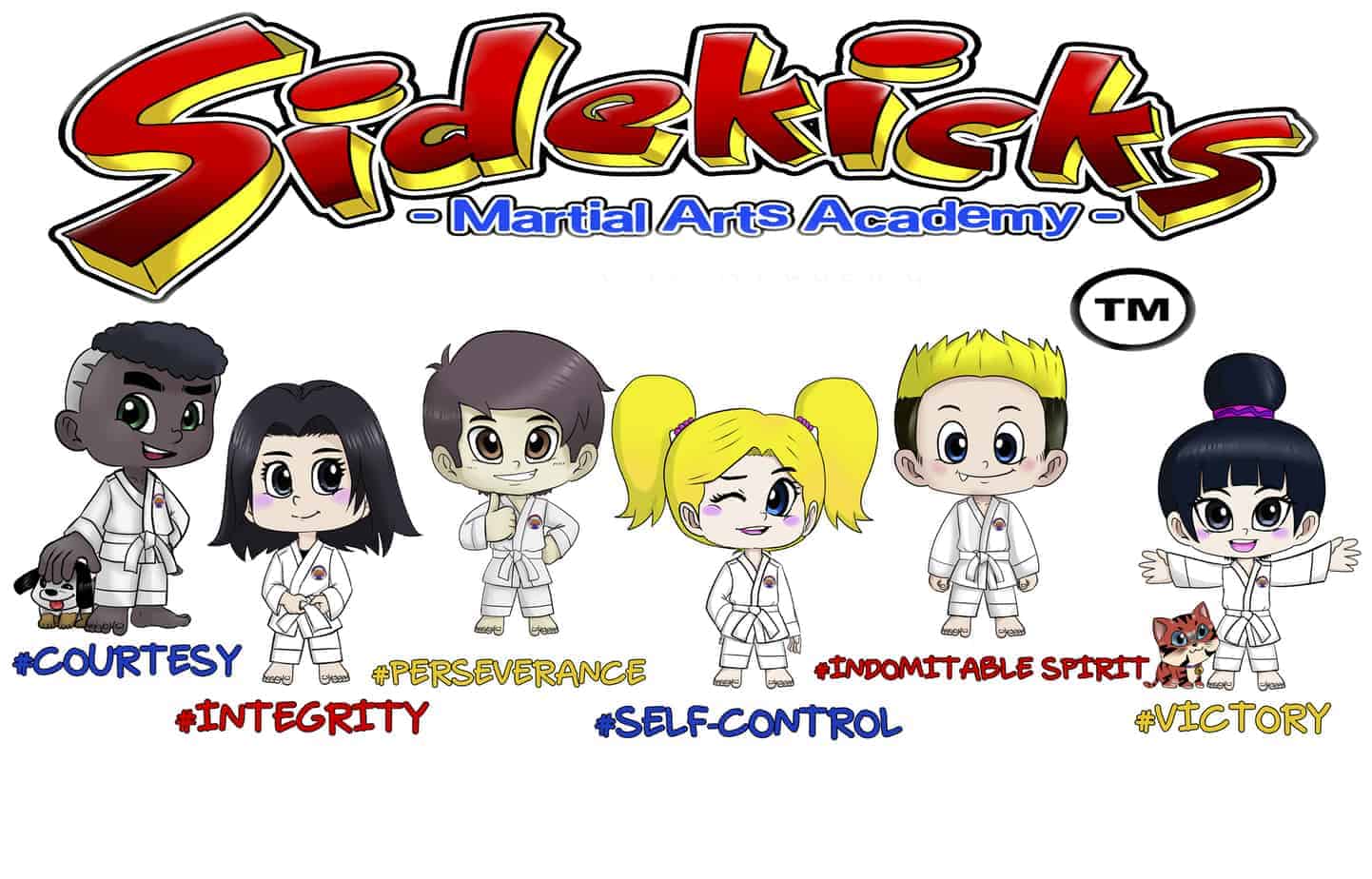 Sidekicks Taekwondo Instructors
Sidekicks Martial Arts Academy has a collective wisdom and experience of 100+ years. This experience includes Sidekicks Taekwondo Instructors current and past, combined with 55 years experience of Grandmaster Maurice Orange. GMO trains and oversees the development of all Sidekicks Taekwondo instructors. Hence, Sidekicks Martial Arts Academy is one of the most professionally run Taekwondo Academies in the world.
Instructors at Sidekicks are required to be at Black Belt level. They continually train and improve their teaching skills and their own martial arts techniques. Sidekicks Taekwondo instructors undergo strict professional development from GMO. Grandmaster Orange is a stickler for things like punctuality, integrity, discipline, and respect for elders. Honoring and acknowledging parents and grandparents is a big part of Sidekicks community. For example, all students must open the door for their moms. Grandmaster Orange and Sidekicks Taekwondo instructors like keeping things moving along, and seeing results. GMO is not one to let a faltering instructor continue. He is strict on Sidekicks instructors and demands a lot of them. Just as Sidekicks taekwondo instructors demand much from their students.
Becoming a Sidekicks Taekwondo Instructor takes tremendous commitment and many hours of training. These individuals have dedicated their lives to the Sidekicks form of martial arts.  Maintaining a teaching certificate is a continuing process involving further education and annual renewal. Sidekicks Taekwondo Instructors maintain First Aid Certification. They undergo continuing education in the science of teaching concepts.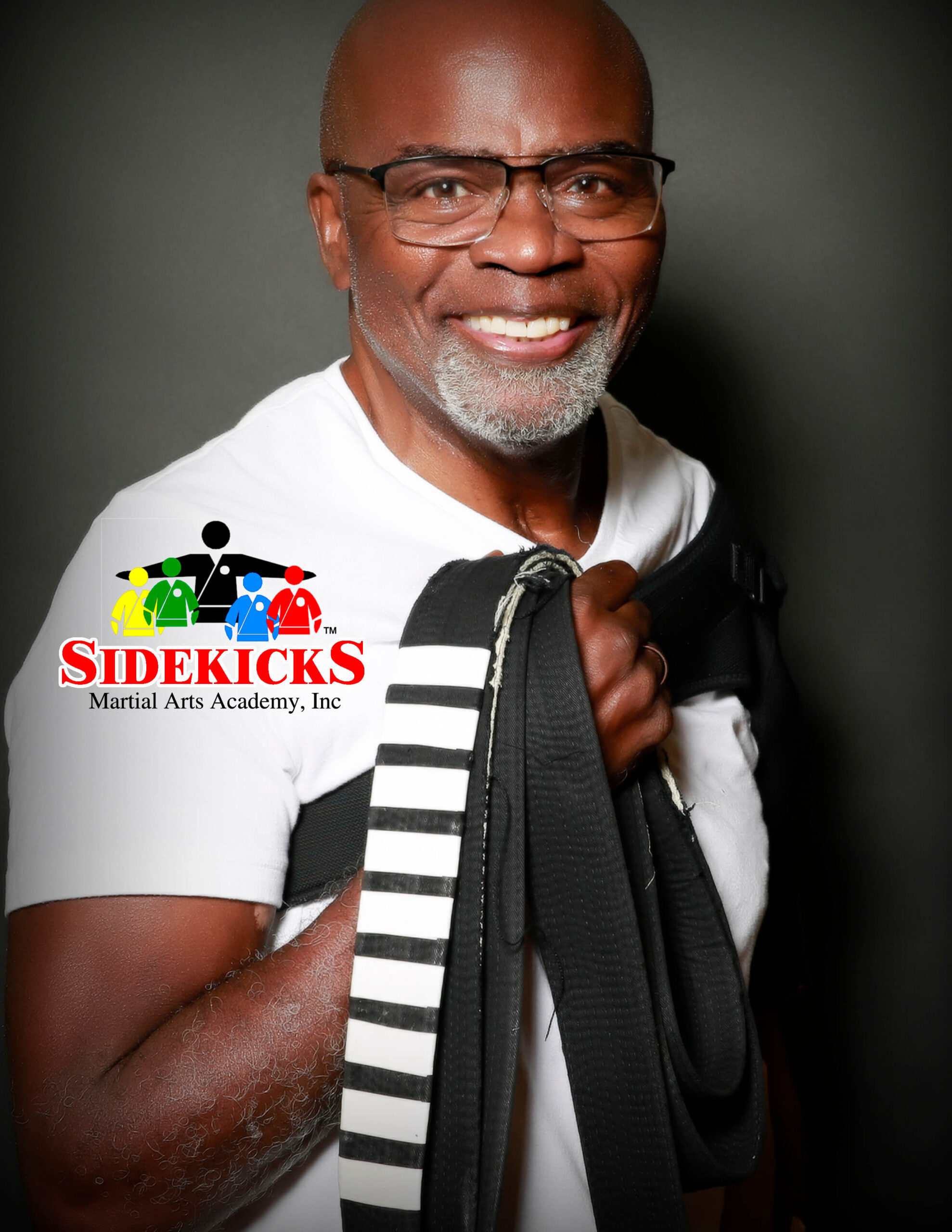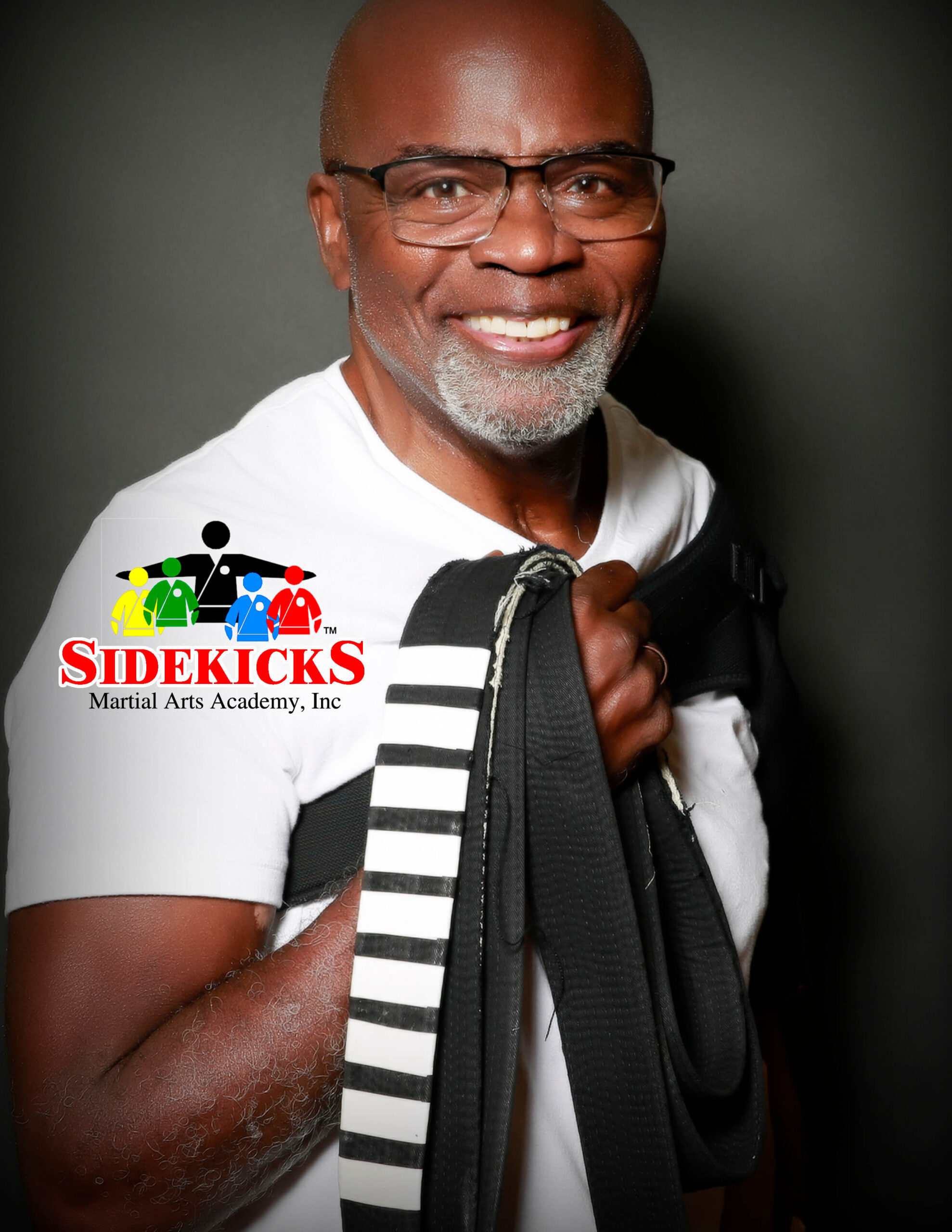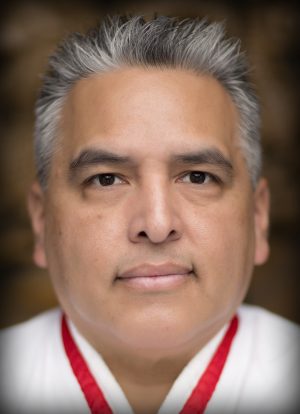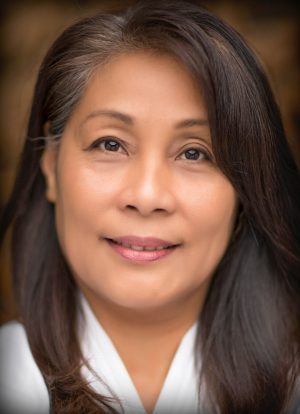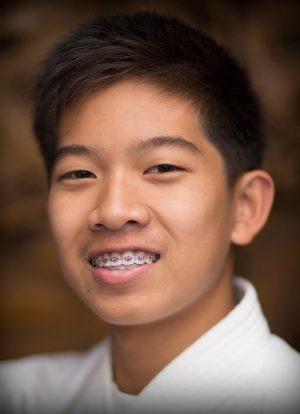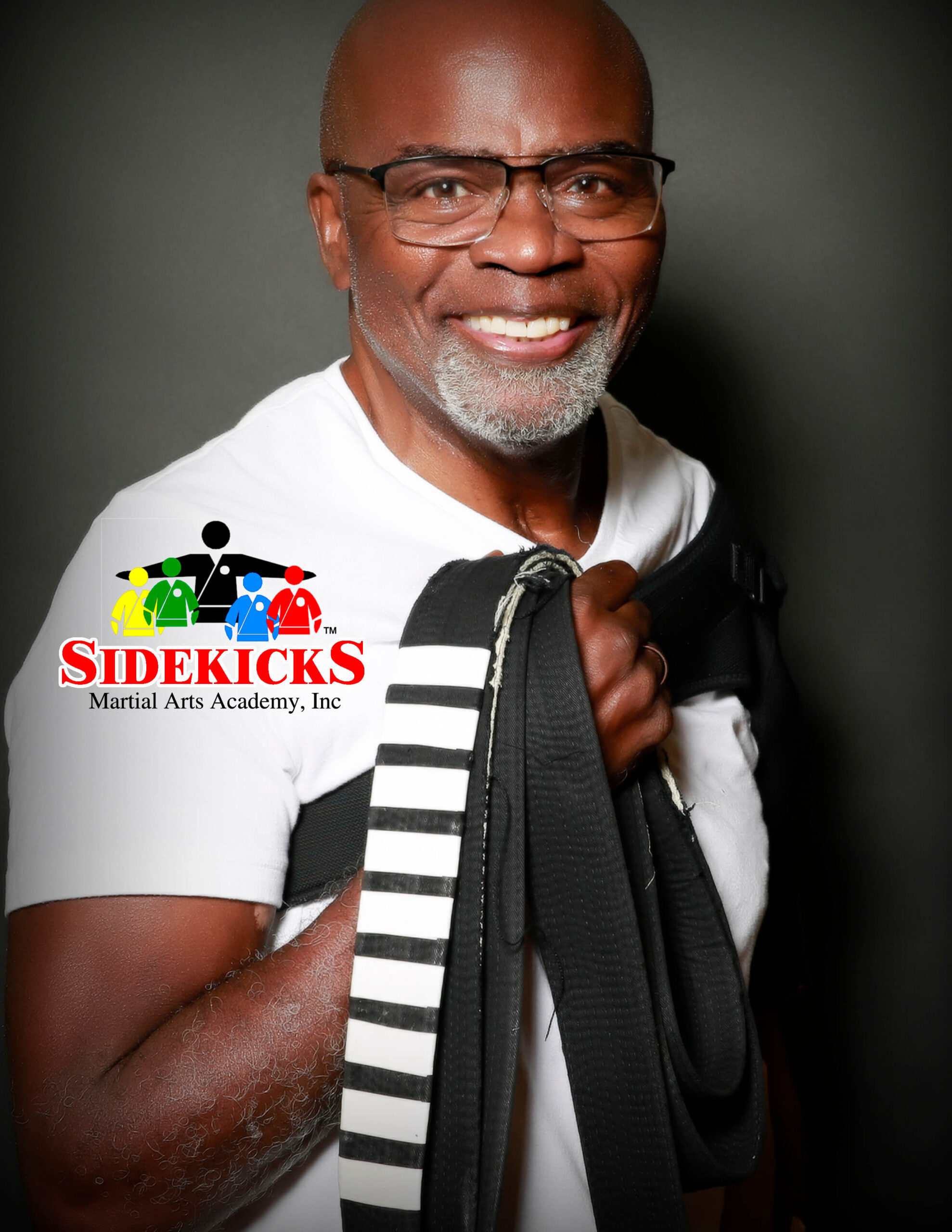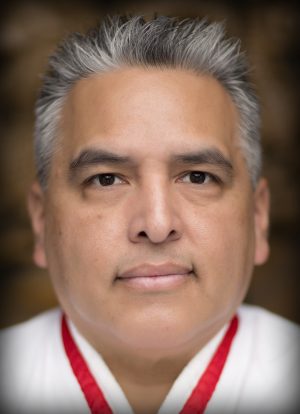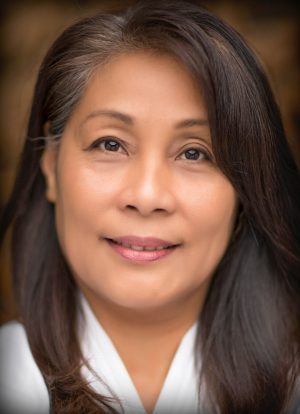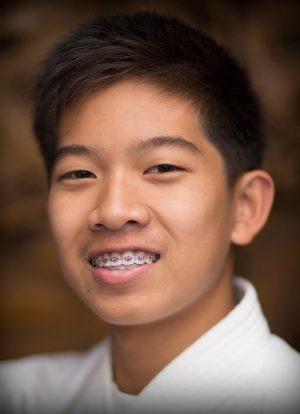 Who are Sidekicks Taekwondo Instructors?
Sidekicks Taekwondo instructors are strong practitioners themselves. As a result, they are passionate about helping others develop a sustainable Taekwondo practice. Sidekicks Taekwondo Instructors have dedicated their lives to learning, practicing, and instructing Sidekicks Taekwondo technique.
In fact, all current Sidekicks Taekwondo Instructors are students or former students of Grandmaster Orange. Some junior instructors are second generation students of GMO. Want to know what a Sidekicks second generation student is? Check out this blog post!
Would you like to know a little bit about the Sidekicks Taekwondo Instructors? If so, check out their profiles below. We've asked them how they got started in Taekwondo, and what motivates them. Almost all of them, are encouraged by their parents. They're motivated to keep on getting in the car, and coming to Taekwondo. Just like GMO was motivated by his mom, to get in car… So long ago. ?
How are Sidekicks Taekwondo Instructors Trained?
Becoming a Sidekicks Taekwondo Instructor takes tremendous commitment and many hours of training. All Sidekicks Taekwondo instructors are trained under GMO's direct supervision. You'll find GMO out on the floor working with students, and letting his junior instructors take over parts of the instruction, as they learn to model his example. Sidekicks Academy is a martial arts school where students can rise up through the ranks. In fact, you can learn about GMO's Sidekicks vision of inclusive leadership here. That's why on testing days, you'll see the instructors and junior instructors sitting at the table of leadership. You will never see that in any ATA school.
Maintaining a Sidekicks teaching certificate is a dynamic ongoing process. It involves ongoing education and annual certificate renewal. Sidekicks Instructors are required to maintain first aid certification. They also take part in continuing education and progressive learning in teaching concepts.
As a result, Sidekicks Taekwondo Instructors are skilled and experienced at teaching all levels of students. From small children, to adults of all ages, Sidekicks instructors have real life experience. In conclusion, as a Sidekicks Taekwondo student, you can be certain, Sidekicks instructors know how to support your individual path. Whether you're a beginner white belts or an experienced black belt, Sidekicks instructors work with you at your level.