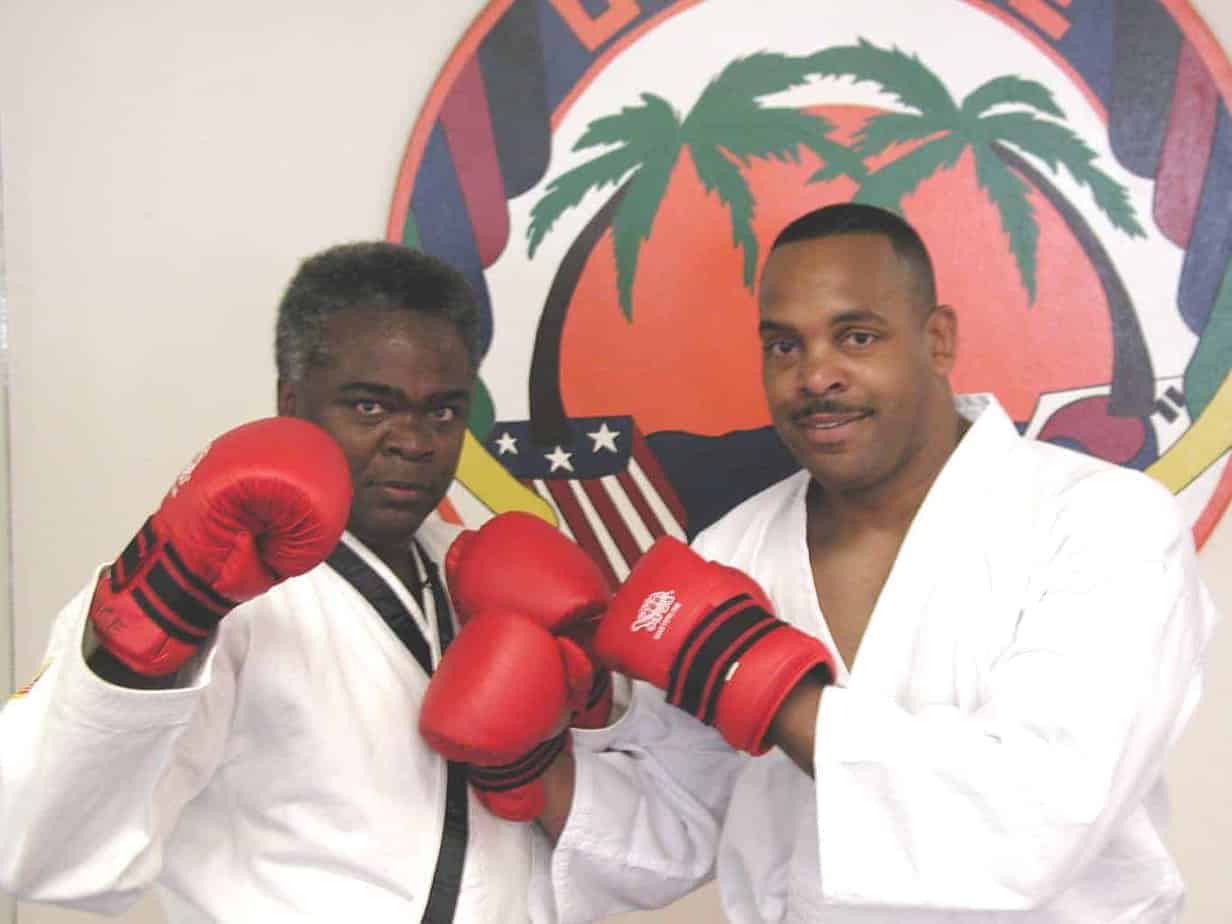 Broadcaster C.S Keys came to Sidekicks to spar with Master Orange, back in the day!  Mr. Keys was a beloved local San Diego television sports personality.  At times, C.S. Keys would go out into the community with challenges in various sports techniques.  One such challenge, brought Mr. Keys to Sidekicks Martial Arts Academy.  In June, 2000.
You may recognize some of the Sidekicks Crew, from back in the day!  Is that, could that be?  Is it a younger Mr. Tran??  (It is.  But we won't tell.)
Well, well well..  How time does fly!! Even GMO had hair back then! :-0  He was giving Mr. Keys a good sparring episode for his television crew.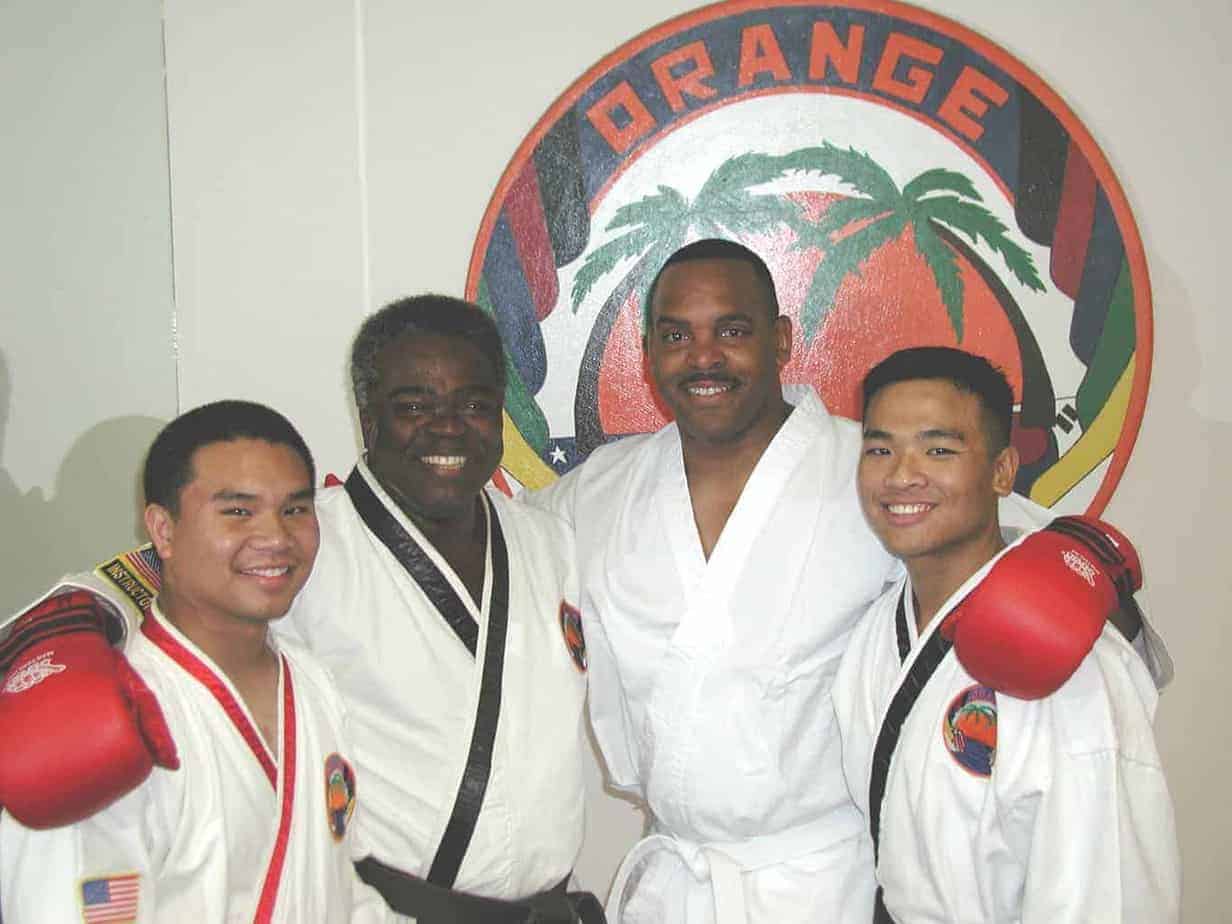 C.S. Keys with GMO and Sidekicks Crew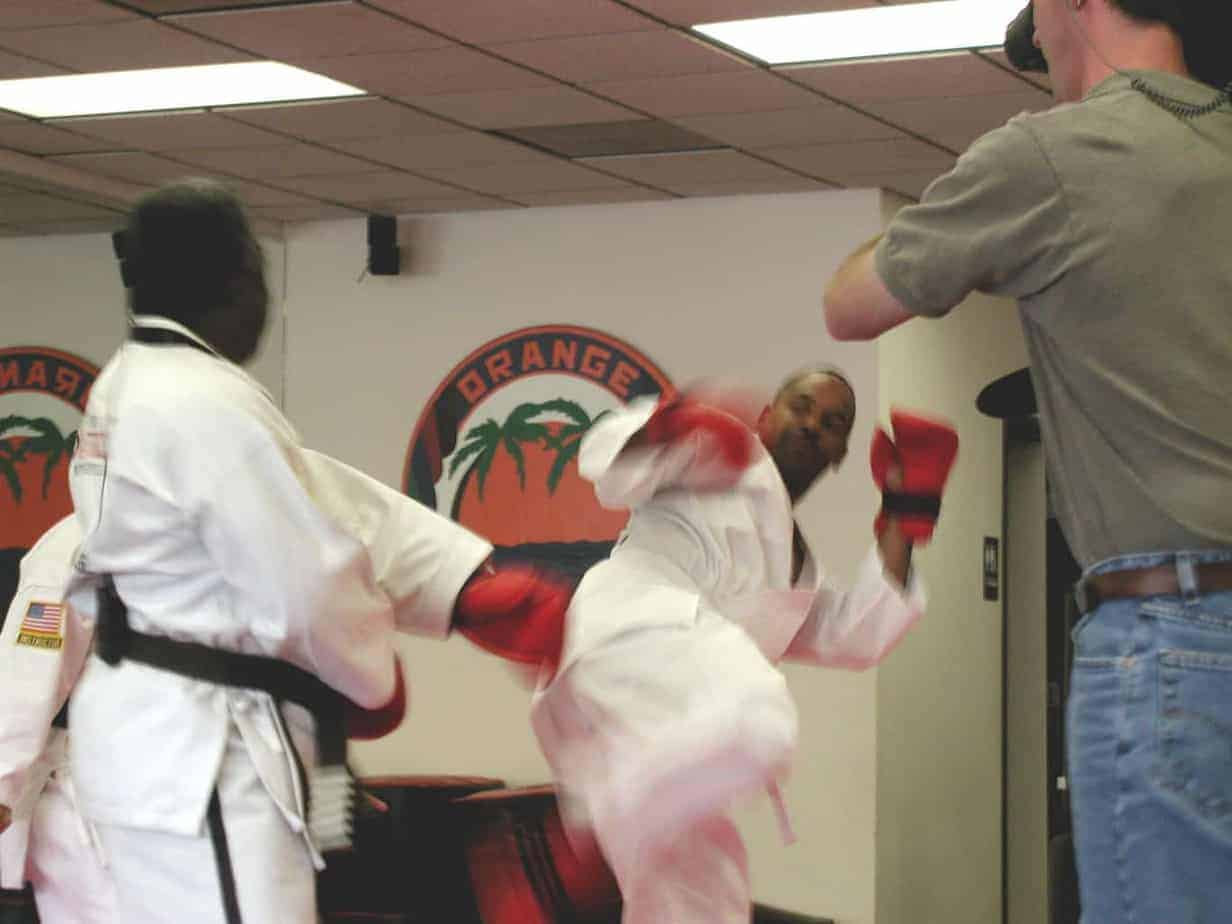 Sparring C.S. Keys and GMO
Once in a while, at least GMO, give the guy a break!  Oh, well.  A fun time was shared by all.  And memorable too.
P.S.  See anyone else you recognize in the background?  (Hint: Mr. Tran.)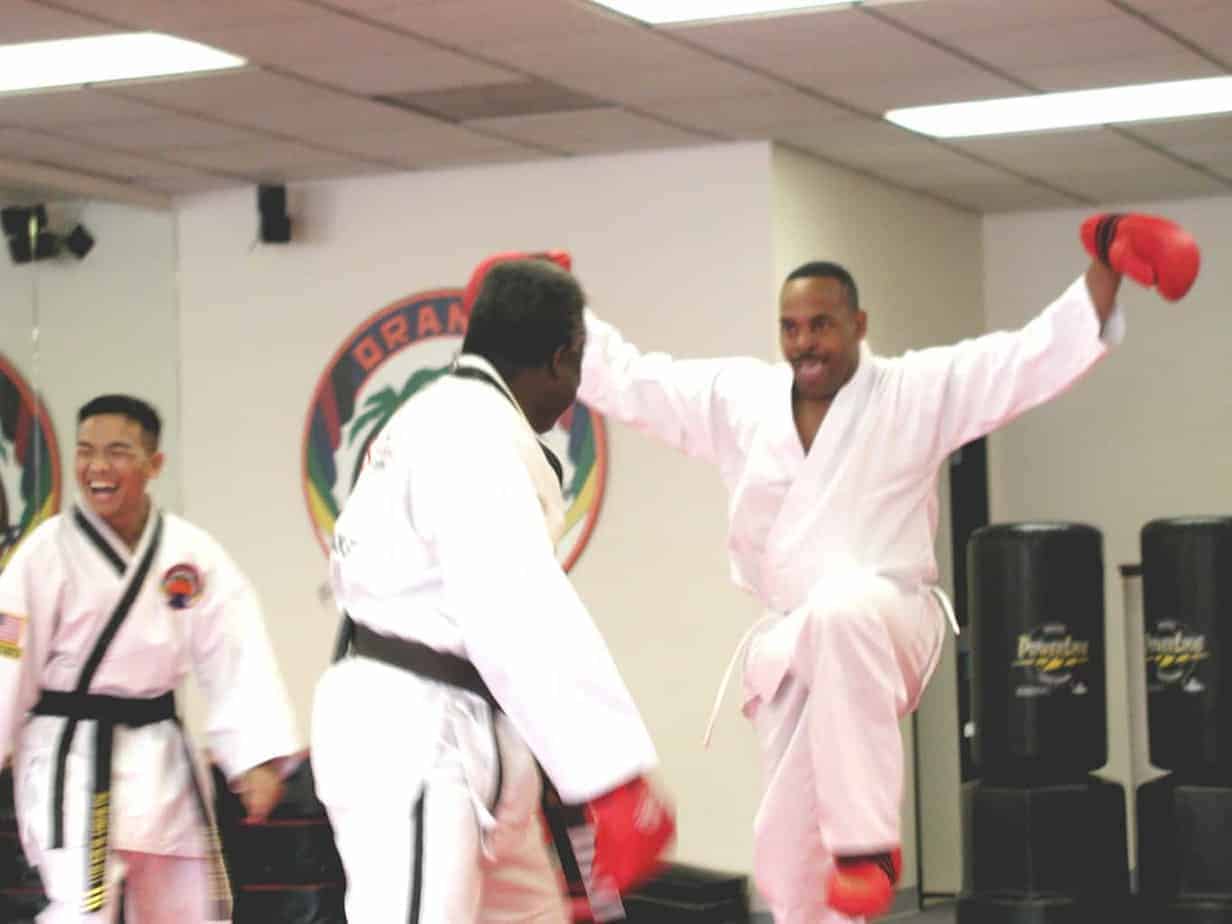 Sports Spar CS Keys Sidekicks GMO