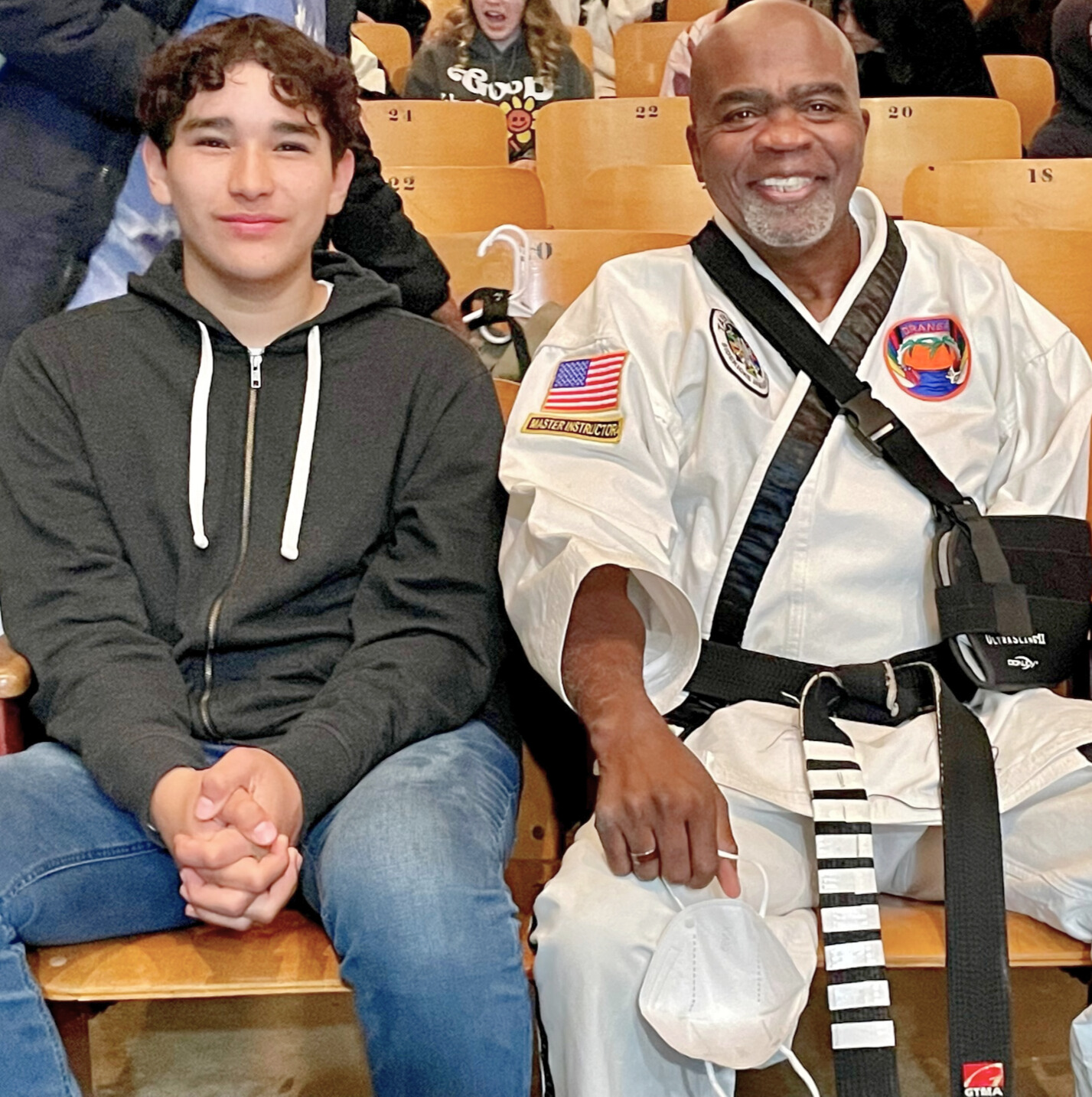 Celebrating Inclusion
Grandmaster Orange spoke to students at High Tech Middle School, as a special guest for their Black History Month Community Meeting. He was invited by a current Sidekicks student.
Sidekicks students are encouraged to learn and practice leadership roles. The student who invited Grandmaster Orange to speak took on a leadership role by introducing GMO to his teacher. And that's not all. He even came up on the stage to announce GMO to the audience. After the announcement, he remained on the stage and stood by Grandmaster Orange as GMO spoke to the students.
Grandmaster Orange told them about how it was when he was growing up and how lucky they are that things are different now.
You can watch the introduction and the speech here. It was great! And afterwards something very coincidental and funny happened! Did you catch it?!
What does celebrating Inclusion mean? Here is one definition of inclusion
Inclusion means being included in life and participating using one's abilities in day to day activities, as a member of the community. Sidekicks teaches kids to be active in positive ways in their community.