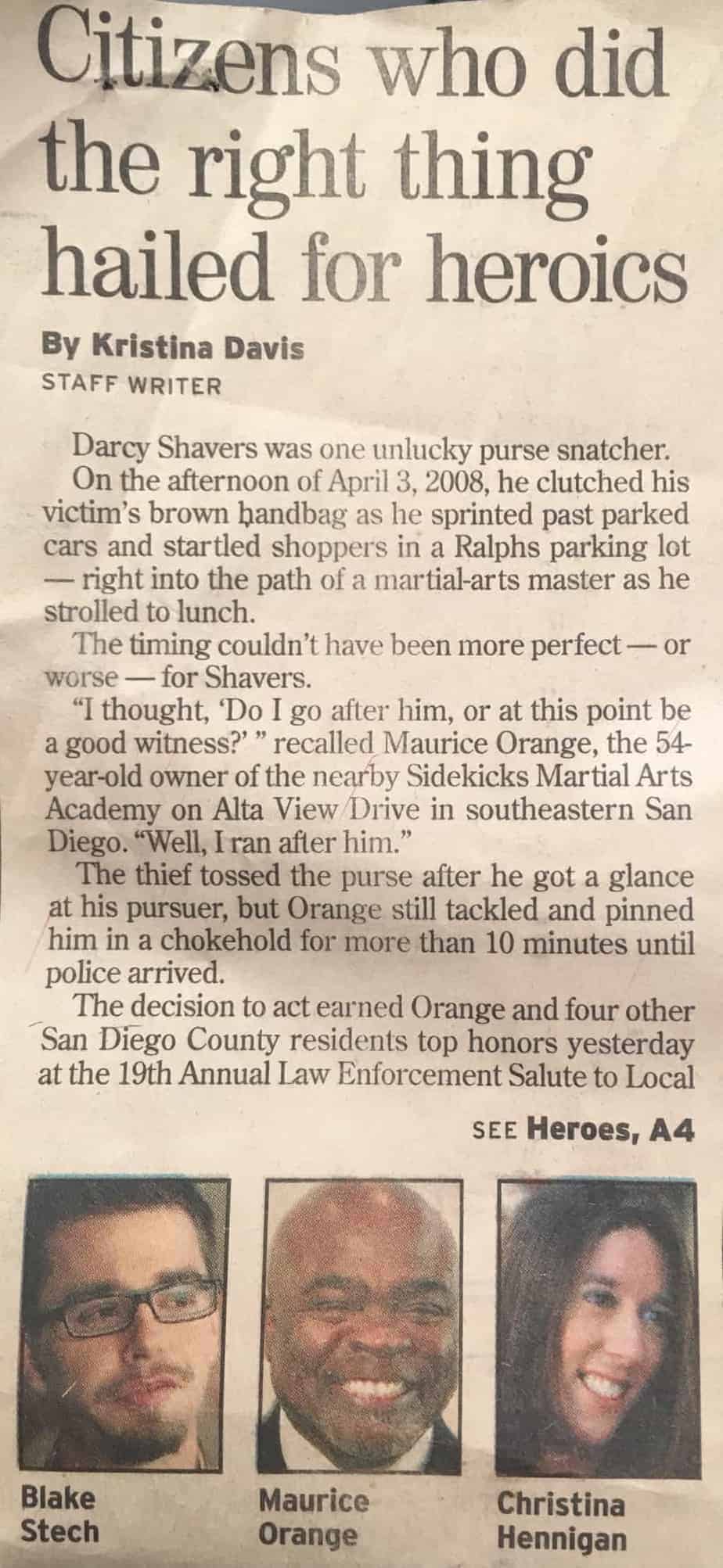 GMO was not even Grandmaster Orange yet. He was only a seventh degree black belt, thus Master Orange. Still he was honored as local hero.  In typical form to how he'd act today, Grandmaster Orange thought, "do I go after that purse snatcher, or be a good witness?" Well, what do you think GMO did?
Here's the original newspaper clipping, from the San Diego Union Tribune. (Hey, I promised you guys some Throwback Thursday posts!)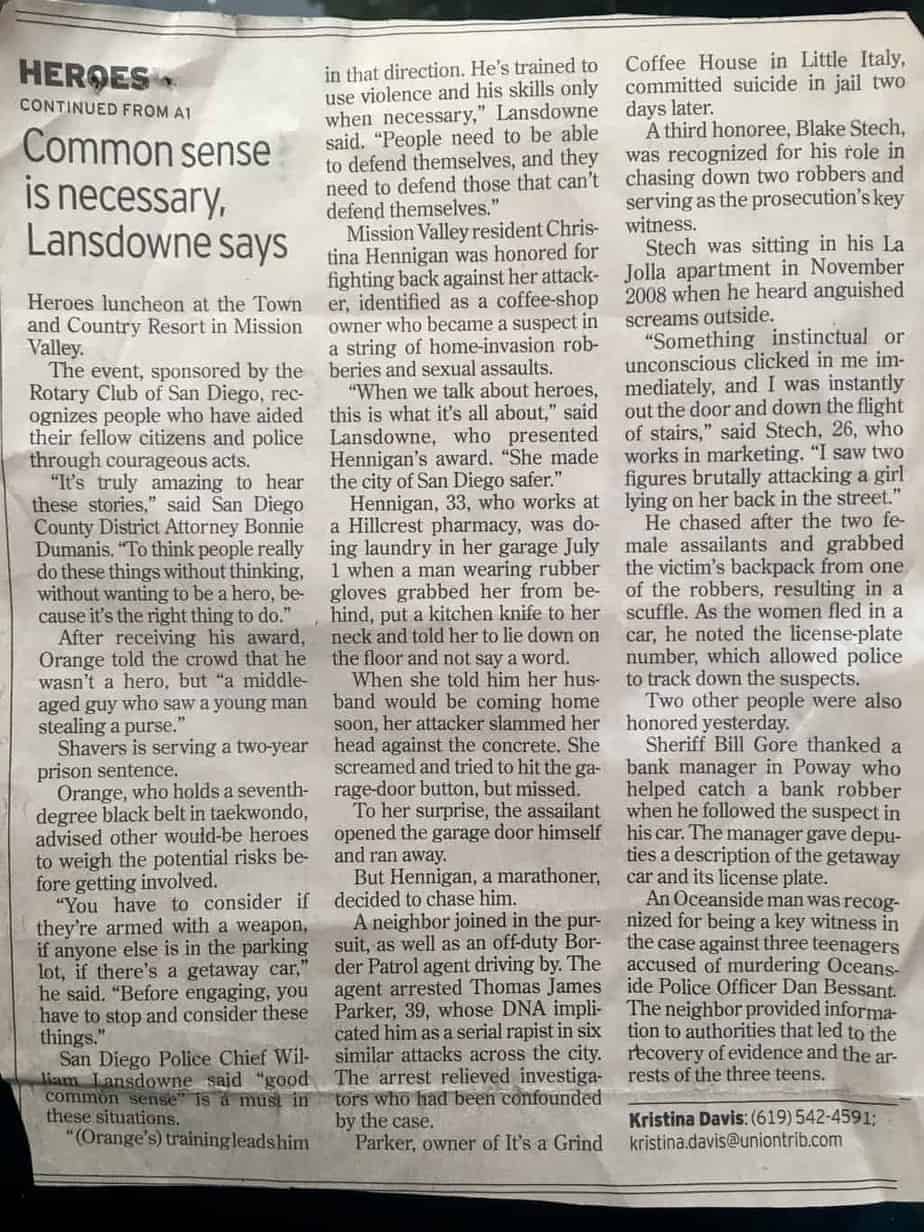 GMO Hero Article San Diego Union Tribune Archives
Master Maurice Orange was a 7th degree black belt at the time. Humble as usual, GMO deferred the attention to a woman who chased after her assailant.  Of course, for those of us who know Grandmaster Orange, what else would we expect? Just goes to show, he's been awesome for a LONG TIME. ?