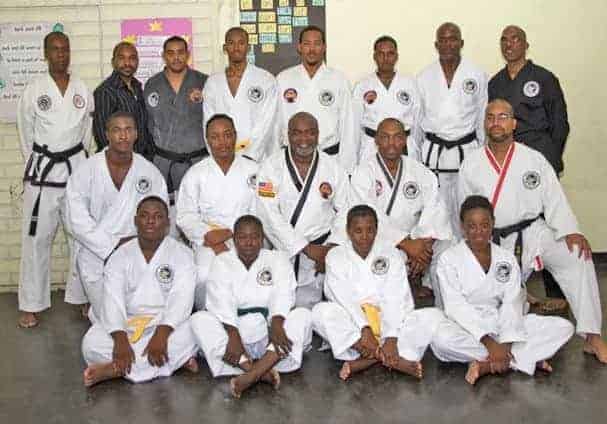 One of the most professionally run Taekwondo organization in the world. SidekickS Martial Arts Academy  was founded  by Grand Master Maurice Orange, 8th degree black who is in residence at the international Headquarters in San Diego, California. All instructors and black belts within the Association are trained under his direct supervision.
Taekwondo can be learned by everyone young or old, male or female. Besides from being one of the most effective methods of self defense, it will give you self confidence, physical and mental co-ordination and relaxation.  It is an extremely good exercise for the whole body and will keep you trim and fit.
The Martial Art of Taekwondo can offer a variety of benefits to children who may begin as young as age five (5). Besides gaining a sense of individual accomplishment often lacking in team sports, most children as well as adults will improve their poise, self-confidence, and self-discipline that often carries over to both their home life and school work.  New beginners, children, as well as adults, may begin at any time.  Each new student starts out slowly and progresses at his own rate and speed.