Sidekicks Taekwondo Style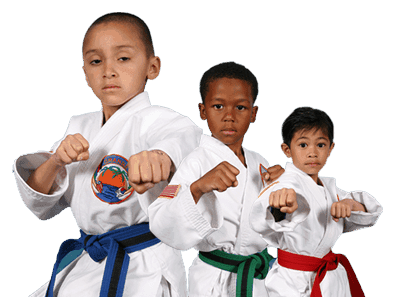 The Sidekicks Taekwondo style emphasizes the develop-ment and use of both kicking and hand techniques to its best advantage  – which provides greater striking strength in all areas of its techniques. The school has a collective wisdom and experience of over 80 years. Sidekicks Taekwondo style consists of seven sections of physical training which improve students both physically and mentally.
BASICS – element of hand and arm motion.
KICKS – element of foot and leg motion.
FITNESS – evidence of physical fitness
FORMS – individual action.
ONE STEP – practical use of combat techniques.
SPARRING – relative free combat action.
BREAKING – evidence of power.
These skills are the basis of the Sidekicks organization's requirements for grading and rank promotion.
Sidekicks Martial Arts Academy emphasizes:
Discipline – training that is expected to produce a controlled behavior that produces moral and mental improvement in our students.
Honor – Personal integrity maintained without legal or other obligation.
Integrity – Rigid adherence to a code of standards and values.
Self-control – Control of one's emotions, desires, or actions by one's own will.
Self-Esteem – Pride in oneself.
Respect – (a) To feel or show a different regard for; to esteem or show esteem. (b) Willingness to show one's consideration or appreciation.
Pride –  Pleasure or satisfaction taken in one's work or achievements.
Loyalty – Faithfulness to a person, ideal, or custom.