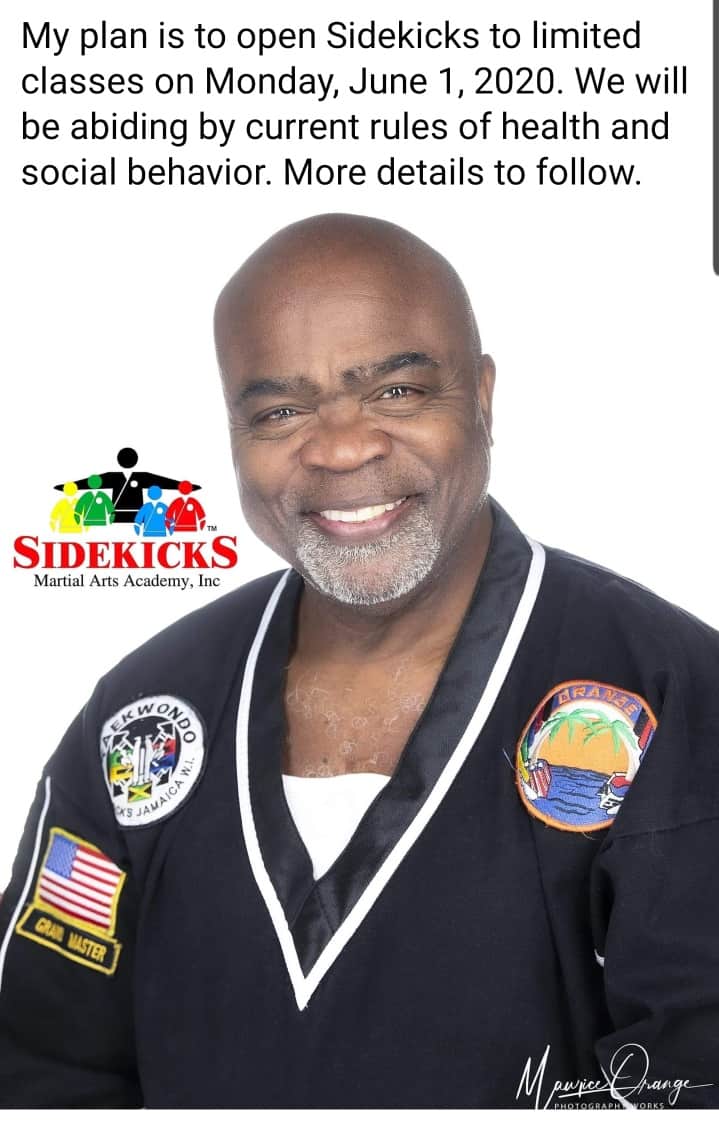 Important Message from ** Grandmaster Orange Sidekicks Martial Arts Academy – COVID-19 Update – May 2020 ** San Diego CA
The last month of April has been one of the most difficult months in many of our lives, including GMO's life, and one of the most memorable. He tells about recent conversations he has had with HIS Grandmaster! (Yes, even Grandmasters have Grandmasters.) He acknowledges that a lot of martial arts schools are having a very hard time.
As a leaders, GMO and his Grandmaster have taken it upon themselves, to reach out to martial arts schools, and help teach them how to get through this difficult time. In this video message, GMO addresses distance learning, and some of the difficulties that it creates for families. He explains why Sidekicks has chosen not to do Zoom classes online during this time.
He talks about the very real possibility that many martial arts schools will not survive this time. However, Sidekicks is already preparing for our grand re-opening. We are measuring out spaces on the floor, to create distance between all students of 6 feet social distance. We may retrofit the seating area. We will have infrared thermometers to temperature check everyone who enters. Those who have fevers, will not be allowed to enter. The school will be disinfected between each class. Our number one goal is to keep everyone safe, when we re-open.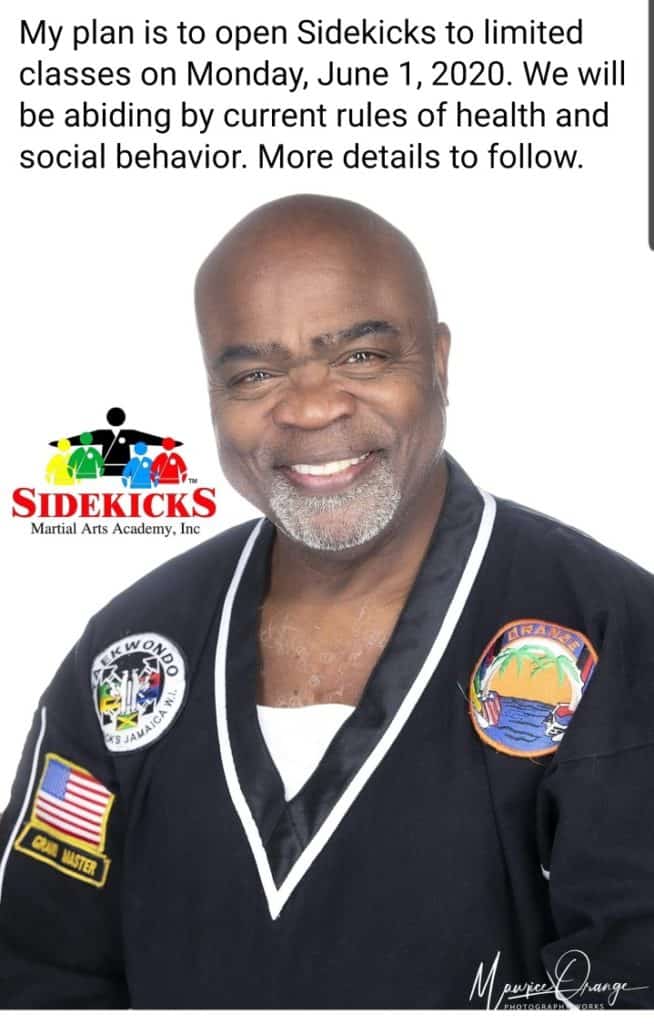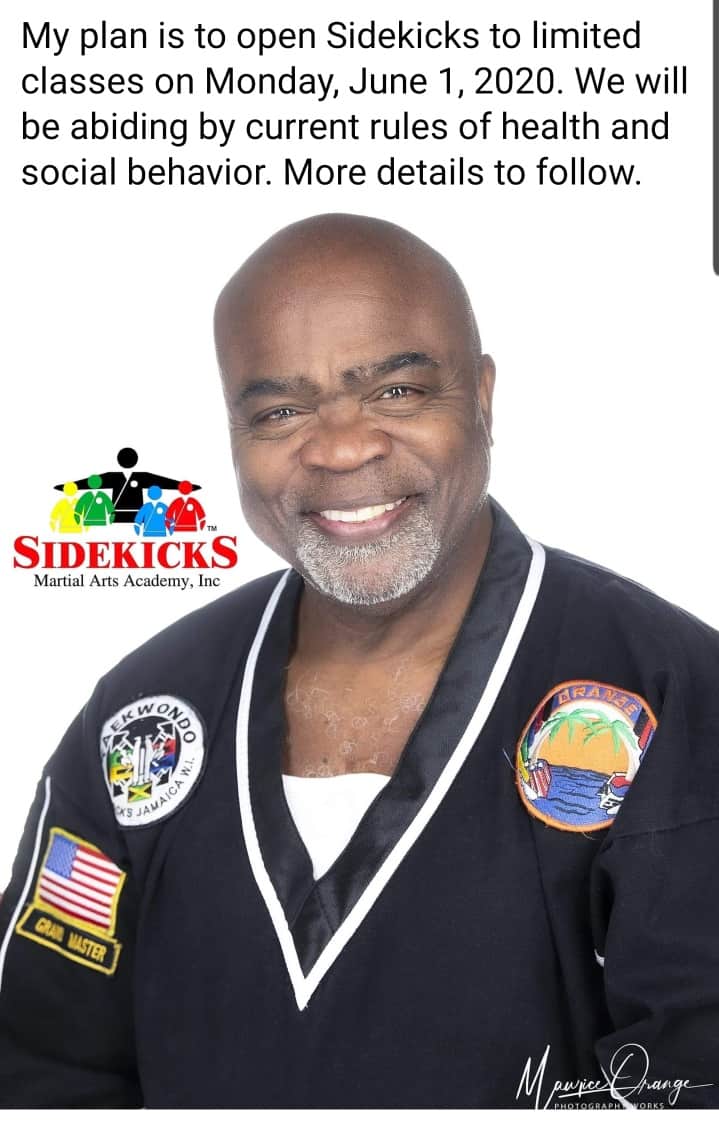 Grandmaster Orange welcomes your suggestions and your help. As we prepare and arrange to re-open, your thoughts and suggestions are encouraged. We really appreciate everyone who has kept their membership going during this time. It has not been easy. We value you and your support. We miss you all.
GMO has been going to Sidekicks every day. He does training, thinking, and video making there. We have lots of boards, shields, and kick pads, sitting around at Sidekicks. If you would like to borrow any equipment for your kids to practice, please reach out to GMO. He will even sanitize it in front of you, and let you take it home for a while.
Listen to learn the story of how Grandmaster Orange met Grandmaster Robinson. Then answer these questions:
1.) Where did they meet?
2.) What were the circumstances under which they met?
3.) Was Grandmaster Robinson a Grandmaster when he met GMO?
Listen to the video, and find out what happened at that testing, back in the day.
4.) How did Grandmaster Orange welcome Grandmaster Robinson when he came to the opening of GMO's martial arts school?
5.) What do Grandmasters talk about, when they have conversations together?
Hear it here, from GMO. You may be surprised!