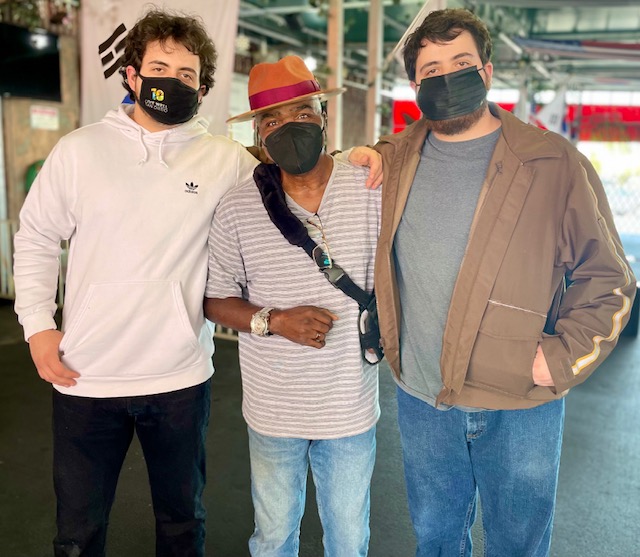 Sidekicks has had it's share of twin students! A couple sets of twins made black belt. They started when they were very small, and had enough perseverance to continue all the way through earning their black belts.
Here's the twin boys who started with Grandmaster Orange at Sidekicks when they were only six years old. They have now graduated from high school.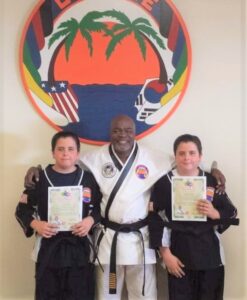 And they are both working now, and travelling on their own. Well, isn't that what grown ups do?! Yes, they are indeed all grown up. In fact, they recently took Grandmaster Orange to lunch at their favorite Korean BBQ restaurant.